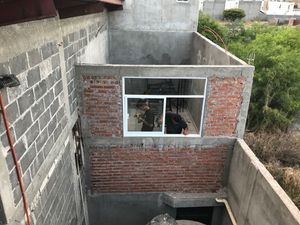 Since starting the Girls Home in 2010, space has always been an issue.  The two-story home of Jonathan and Laura Bryan, the Directors of the Homes in Mexico, was remodeled to create a place for eight to ten girls, a safe place for girls to learn about God and grow into Godly young ladies.  Over the years, the Lord sent more girls needing a safe Christian Home.  To meet that need, garage roofs became living rooms, one bedroom became two, and a utility room became a bathroom until every usable space was used.  If more children were to be helped, more land was going to be needed.  So in 2014, we began praying for and looking for affordable property. We needed room to construct a dorm, school room,  and grass for the girls to play in. It would be several years before the Lord answered our prayers.
In 2015, a new opportunity changed our requirements for land; an all Boys Home was started. We were able to rent a two-story building that was a former restaurant. The first floor was transformed into a school and the upper level into a place for the dorm parents and eight boys. The building became a visible reminder of "Little is much when God is in it." Now, a more significant piece of land was needed. We needed room for two dorms, a classroom, and staff housing.
Finally, in July of 2019, the Lord answered our prayers. The Lord provided just under .4 acres of land in a newly planned gated community. With the help of faithful supporters, the land was purchased debt-free. This old bean field is going to be transformed into a place where the seeds of the Gospel will be planted in the hearts of children.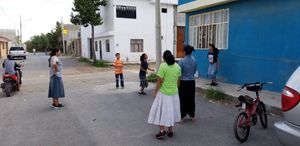 In March of 2020, the construction of four buildings began, and again the Lord provided the needed funds. One building will contain the Girl's Home with room for up to twenty girls. One building will house up to 16 boys. The remaining buildings will house the classroom and staff housing. The children are eager for the building to be completed in November of 2020. Please pray for the construction and the children the Lord will send to fill it.
Above is a video showing the progress of the construction.